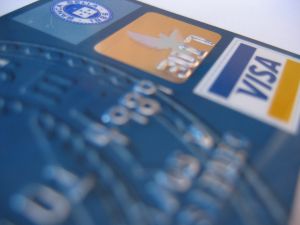 Every now and again I would see this question posted in a forum or discussed in a blog. Probably there is a definite answer and, if one could go through the pricing pages of all small business merchant accounts providers, it could be found. I have seen adds for 1.59% eCommerce merchant account rates and probably this is the lowest one I've encountered. Now, in order to make an informative decision, it is important that you are able to understand exactly what is being offered at the advertised rate.
Usually, when you see a credit card payment processing rate that is conspicuously lower than the rest, you will be well advised to read the fine print notes that are likely to accompany the add. In the above example, a 1.59% processing rate will apply to debit card transactions which make up a small percentage of the overall card volume. What you really need to know is what the credit card transaction processing rate is. Here the rate will be above 2% and I am yet to see one lower than 2.13%. You will need to make sure that your credit card merchant processor does provide separate rates for debit and credit cards, in order to take advantage of the lower debit card acceptance cost.
Be advised that the credit card processing rate is just one component of the processing cost, although the most important one. There are a number of other fees and charges and you will need to be aware what all of them are and make sure that the low card rates are not offset by high charges elsewhere. We have developed a tool to help you estimate the overall cost of credit card processing for business. You will simply enter the pricing components that you have received in your proposals and it will give you the total amount that you will be charged by your prospective processor.
Find our latest rates
here
.