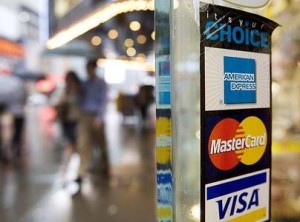 There are many things you need to know when selecting a payment processing services
provider
. The most important issue is the payment processing costs - you certainly don't want to be overcharged. The costs are comprised of various fees and charges and I have given you a breakdown below.
Discount rate - the amount a merchant is charged by his acquirer for processing the merchant's transactions. It consists of a percentage fee (e.g. 2.19%) and a fixed, per transaction, fee (e.g. $0.25). You should not agree to anything higher than 2.19% + $0.25.


Authorization fee - another "per-transaction" fee. You should not pay more than $0.12.


Application and set up fee - one-time fees to apply for and set up your merchant account. You should NOT pay ANY set up or application fees!


Monthly maintenance fee - as the name suggests, it is charged monthly to keep your account on file. You should not be paying more than $10.


Support fee - another monthly charged for customer service. You should NOT pay ANY such fees.


Virtual terminal fee - a virtual terminal is the application that you will open in your browser and enter the payment information as you are taking it over the phone or getting it from a form you got in the mail. It should be provided for free.


Payment gateway fee - an eCommerce payment gateway is the service that connects your website with your processing bank and transmits transaction information between them. You will only need it if you want to let customers pay you over the web and it should not cost you more than $15 per month.
As you can see, there are many rates to consider and this is just the beginning. Merchant account rates are only as good as your ability to process transactions in a way that is compliant with Visa and MasterCard regulations. If they are not, transactions are downgraded to "non-qualified" and processed at a substantially higher rate (on average about a full 1% higher). It is your merchant account provider's responsibility to help you get a grasp of these regulations and ensure compliance.