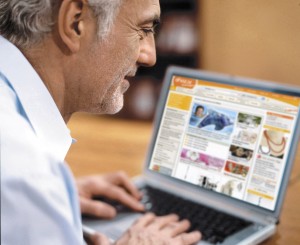 In order to set up their credit card processing service, businesses need to go through a strict application process (
we try to make it as simple as possible
, but we can only go so far). Sometimes it may seam as if the credit card processing companies are being excessively demanding but they have to follow certain regulations, introduced by the Credit Card Associations (Visa and MasterCard) and their member banks. Establishing a business merchant account is not necessarily a difficult process but it may be delayed by every small omission in the application form. You will be asked to produce the following documents:
Sole proprietors - your tax returns for the last two years.
Corporations - your financial statements for the last two years.
A voided check for the bank account where you want your funds to be deposited.
If you are switching credit card payment processing providers you will have to submit your processing statements for the last three months.
In addition you will have to submit your personal information, including your SSN, and to personally guarantee your credit card processing account. Small business merchant accounts come in many shapes and forms and you may be asked for additional paperwork as well.
Be advised that if your business falls into a high-risk category, you will need a high-risk merchant account provider as not every processor will be willing to work with you. There are however certain business categories for which no US bank will underwrite a merchant account processing service. Prime examples are adult-oriented websites, third-party collection agencies, online gambling sites, etc. If you operate such a business, you will need to look for an offshore solution or a third-party processor.